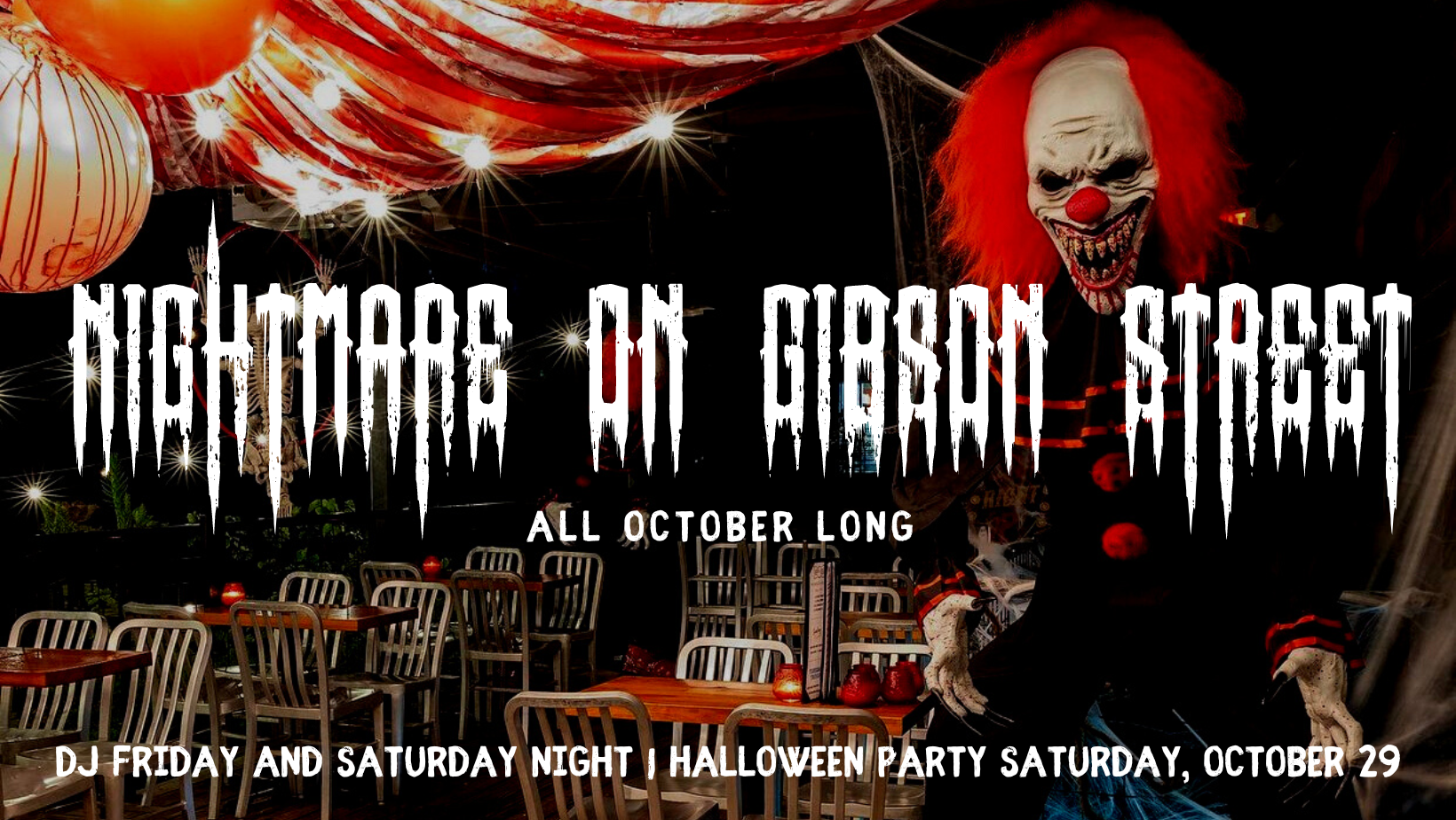 Nightmare on Gibson Street
October 1, 2022 12pm
One, Two Nightmare on Gibson Street is coming for you!
Three, Four better lock your door.
Five, six, grab a crucifix.
Seven, eight, Gonna stay up late.
Nine, ten, Never sleep again...
FRIDAY & SATURDAY NIGHTS:: DJs, dry ice punch bowls and deadly cocktails will be served! Halloween Party Saturday, October 29!